2022 East Coulee SpringFest Performers
Two Late To The Party
Indie-Folk
Two Late To The Party is a Calgary based indie-folk duo featuring Adam Corkett and Alessandra Enns. Two Late To The Party just released their latest single "In The Sunrise" on all major streaming services as part of their same titled sophomore album releasing in 2022.
East Coulee School Museum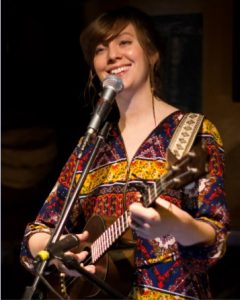 Heather Jean Jordan
Prairie Sound - As clear & expansive as the Prairie Skies
Heather Jean Jordan is a professional Singer-Songwriter based in Alberta. A Classically-Trained Singer, Pianist, and Ukulele Player, who loves to write, perform and share the joy of music with all ages, she's been touring, performing locally and across the prairies for the past decade.
East Coulee School Museum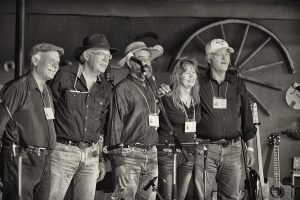 Wayfaring Fiddlers
Old tyme fiddle and country
A Drumheller based band that emphasizes fiddle music.
East Coulee School Museum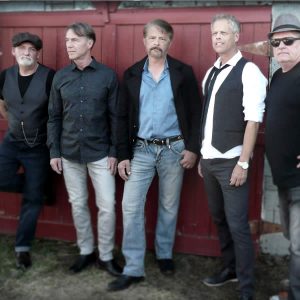 The Barrel Dogs
Classic Rock & 70s Infused Originals
We do classic 70's inspired originals and cover tunes. Featuring two keyboardists, bass, guitar and drums, 'The Barrel Dogs' are back at SpringFest with a 'vocals and harmony layered' set that always fills the dance floor.
East Coulee School Museum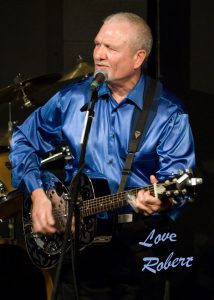 Robert Burton Hubele
Blues/country/jazz/pop with a bit of humour
Robert's music is an eclectic mix of blues, jazz, country and world songs, with great stories and a wry sense of humour. His songs have appeared on movie and television soundtracks. He has been a guest performer on numerous television and radio shows.
East Coulee School Museum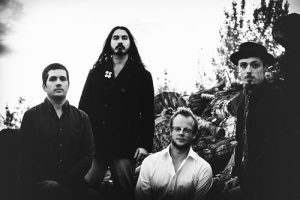 Flowshine
Upbeat, dance rock
Flowshine has spent the last decade carving their own path a little left of centre. Their love of adventure, experience, and bringing people together with music has taken them from their home in Calgary to oft overlooked corners of the country.
East Coulee School Museum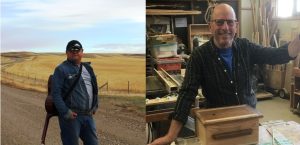 The Pan feat. Dr. Chip Percussion
Variety of Jazz, Flamenco, Funk, Rock, and World Music
The Pan is musician Pan Sciore, playing a variety of instruments from guitar, bass, keys, percussion, and vocals. Accompaniment on percussion is from Dr. Charles (Chip) Scialfa. Both Pan and Charles have been musically associated with the Alberta Liquor Birds band (currently on hiatus).
East Coulee School Museum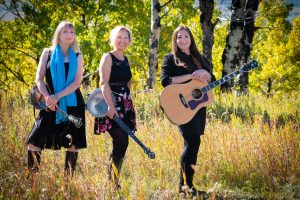 Magnolia Buckskin
Original folk//roots/blues/pop music steeped in harmonies
Kathy Cook, Natasha Sayer and Corry Ulan are all about backing each other up! The three songwriters take turns singing lead with the others adding sweet harmonies and tasteful instrumentation. Roots, folk, blues and rock styles blend together into a sound that is uniquely Mag Buck.
East Coulee School Museum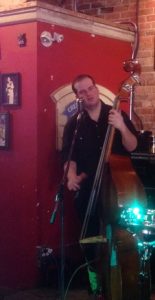 Dylan Sadlier-Brown
Roots/ rockabilly
Dylan Sadlier-Brown is a talented musician with soulful songs to share. Dylan has performed at bars and festivals across Canada for over 20 years. His originals are strongly influenced by the music he grew up on – rockabilly, classic country, and roots rock n' roll.
East Coulee School Museum

Medical Pilot
Alternative rock band with pop punk and heavy influences
Medical Pilot is an explosive, guitar driven alternative rock band. With stellar riffs, brilliant melodies, and an engaging stage presence, Medical Pilot exemplifies the exact kind of band that you would expect to making waves across western Canada.
East Coulee School Museum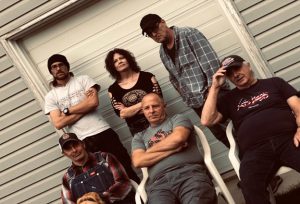 The Garage Band
Classic Rock, Country Rock
The Garage Band is an eclectic group of local area musicians, each with differing musical tastes, but some how we make it work by mixing them all together, stir, and voila. For a menu of mostly classic rock, with some country rock thrown in, a pinch of blues, and a sprinkle pop rock.
East Coulee School Museum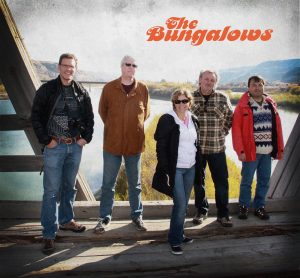 The Bungalows
Roots Rock and Funky Soul
With the powerful pipes of Linda Buckner fronting the band, we do a multi-decade mix of party music that blends classic rock, roots and pop. Add in a few originals and it's a 'get up up a go' set for those who like to rock.
East Coulee School Museum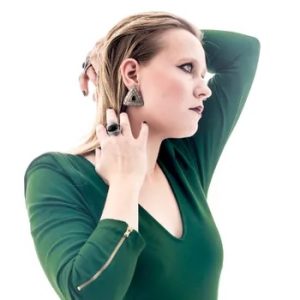 Carly Reirson
Folk
Winner of the 2018 YYC Music Award for "Blues Recording of the Year" for her single "Crooner Sing To Me," Carly Reirson is eager to share her music with the world. Carly released her debut EP "Fantasy" in 2016.
East Coulee School Museum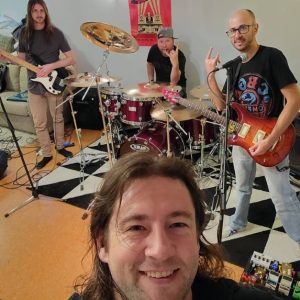 Hungry Hollow
Radio driven pop rock
Hungry Hollow is a 5 piece rock band from Edmonton AB, they formed as an idea in 2011 and became a reality in 2013 when lead singer and guitar player Ian Dick, met his now wife Julie and formed a fully functioning rock band.
East Coulee School Museum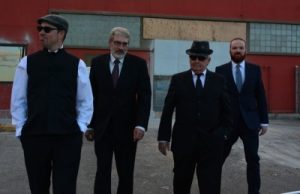 The Corazones
70's Folk rock, 60's funk and tonnes of groove!
The Corazones are a versatile roots-rock band based in Calgary Alberta. They write songs about small towns, love, loneliness, and coffee. The Corazones love 60's funk, 70's folk, Canadiana and all the noise in between. They want to invite you to dance.
East Coulee School Museum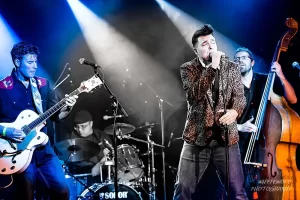 The Dice Cubes
Contempory Rock and Roll, Modern Rockabilly, Ameripolitan!
There is no denying that rock 'n' roll and rockabilly is alive in the Canadian Prairies! The irresistible beat that has been rooted deep in our hearts and our collective consciousness. The Dice Cubes are tapping into this enduring vibration while shaping their own distinct beat.
East Coulee School Museum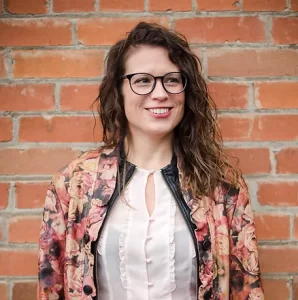 Natalie Inga
Feisty Folk music
Natalie Inga's feisty Folk music features playful melodies sung over unique and colourful guitar stylings. True to the Folk genre's rich tradition of challenging the status quo, Natalie draws from songwriting inspirations like Joni Mitchell, Ani DiFranco, and Sara Bareilles.
East Coulee School Museum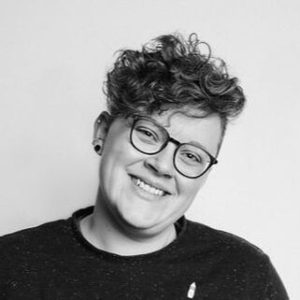 KP Smith
Classic folk
KP Smith blends honest, melancholy lyrics with plucky guitar and a playful energy. They have integrated their music into theatre productions through collective songwriting and original compositions, while exploring thematic song creation and finding joy in live performance with heart, honesty, and a folk/indie sound.
East Coulee School Museum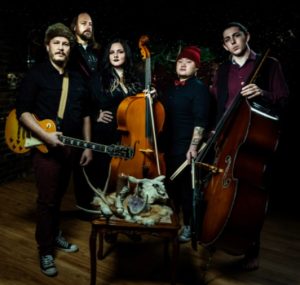 Night Howl
Swing, Latin & Folk
Night Howl is a six-piece festival dance band from Edmonton, Alberta, with a Latin and swing flair. Their music captivates audiences and fills the dance floor. Passion, groovy percussion, and haunting melody inspire the hips to move and the whiskey to flow.
East Coulee School Museum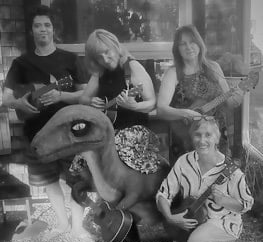 The Thunderskirts
Folk Rock
Carol Todor started playing ukulele when her hubby bought her a ukulele for her 65th Birthday. It quickly became a retirement passion. She put the question out on Facebook and found there was a demand ukulele players in Drumheller. Thunderskirts were born from a pandemic bubble.
East Coulee School Museum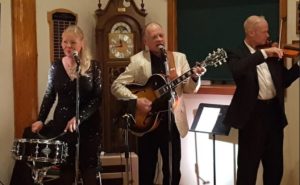 The Waltzing Matildas
Jazz swing
The Waltzing Matildas play a lively swing style of mostly 30's and 40's tunes with heaps of comedy worked into our act. Our music is driven by strong vocal harmony and hard swinging rhythms. We very much focus on the entertainment aspect of our performances and have fun doing it.
East Coulee School Museum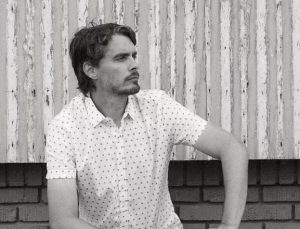 Shane Larmand
Folk-Rock, Indie Folk, Americana, Blues
Shane is an Alberta-based Indie-Folk artist with an Americana sound. This campfire tapestry of crackling wood, wire and crooning calls is the new Albertan essential indie listening experience, featuring shadowy blue songs of prairie anxiety and mountain love.
East Coulee School Museum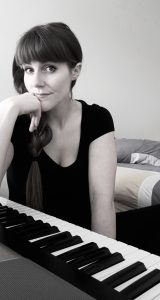 Cathie Brown
Pop-Rock
Cathie Brown is a vocal artist and stage performer with a background in musical theatre from Drumheller. She now sings and plays pop music in a solo act.
East Coulee School Museum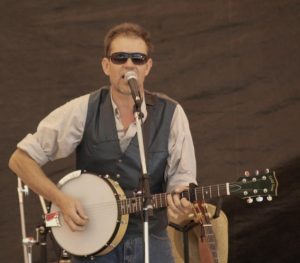 deadbeat boyfriend
Folk, blues, pop, country
"deadbeat boyfriend" is the recording and performance vehicle for Canadian singer/songwriter & acoustic guitarist Gary J. Ruta. In the tradition of a storyteller, his original songs include strong lyrical & musical hooks, and cover an eclectic range of styles, including Folk, Pop, Blues/Rock, Country & Reggae.
East Coulee School Museum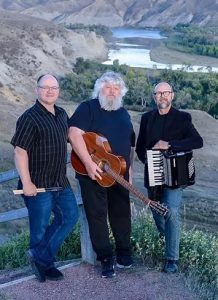 Reid & Writes
Folk/Country/Canadiana/Roots
Reid grew up in Edmonton and Lethbridge and played bass in folk-rock band A Tear and a Smile. After teaching high school English for 42 years, he is happy to be back to his first love, playing original folk music with his friends Bruce and Jason.
East Coulee School Museum