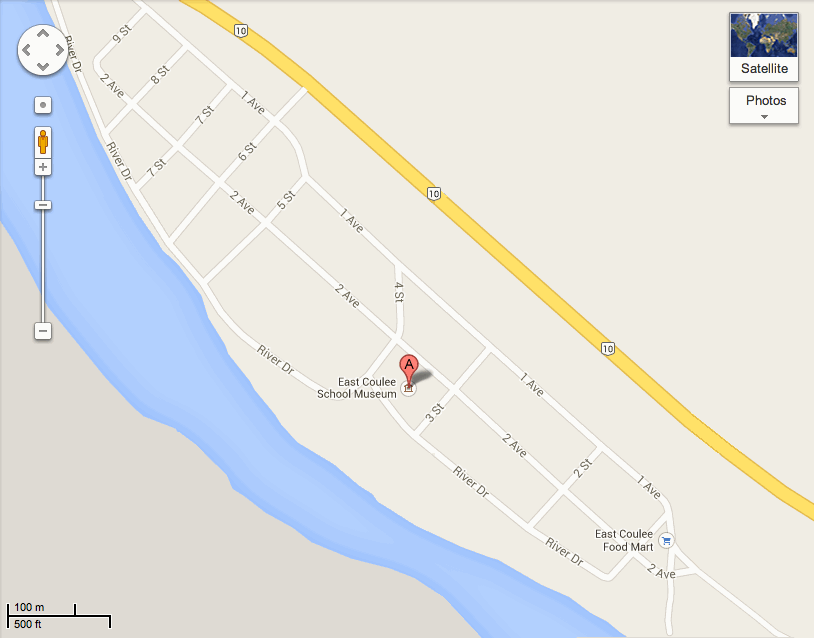 From Drumheller, take Highway 10 south about 20kms (passing through Rosedale and by the hoodoos) and you will reach East Coulee.
As you pull into town, take your first left. Once you reach the Community Hall, turn right. The School Museum will be just ahead.
Don't worry if you have missed it. East Coulee is only 9 blocks long and 3 blocks wide – nothing is ever far away here.
Museum & Gift Shop open 7 Day a Week from 10:00 am to 5:00 pm
Café: open 7 Day a Week from 11:00 am to 4:00 pm
Tour Schedule
Interpretive Museum Tour available! Contact Museum for tour times
Note: Bookings your next Birthday Party, Bridal Shower, or Wedding TODAY!
General Admission: $9
Family: $22 (2 adults & up-to 4 children 7 to 17)
Children 6 years old & under are FREE
Memberships:
Individual Membership $25
Family Membership $45
Prices as of December 1st, 2021